THE ONLY RISKY EMAIL VALIDATION TOOL
Validate all your risky emails safely at scale
Double your list size and revenue safely with the only email validation tool for risky catch-all emails. No more stress about burning your domain or having your account shut down.
Try it free (100 emails)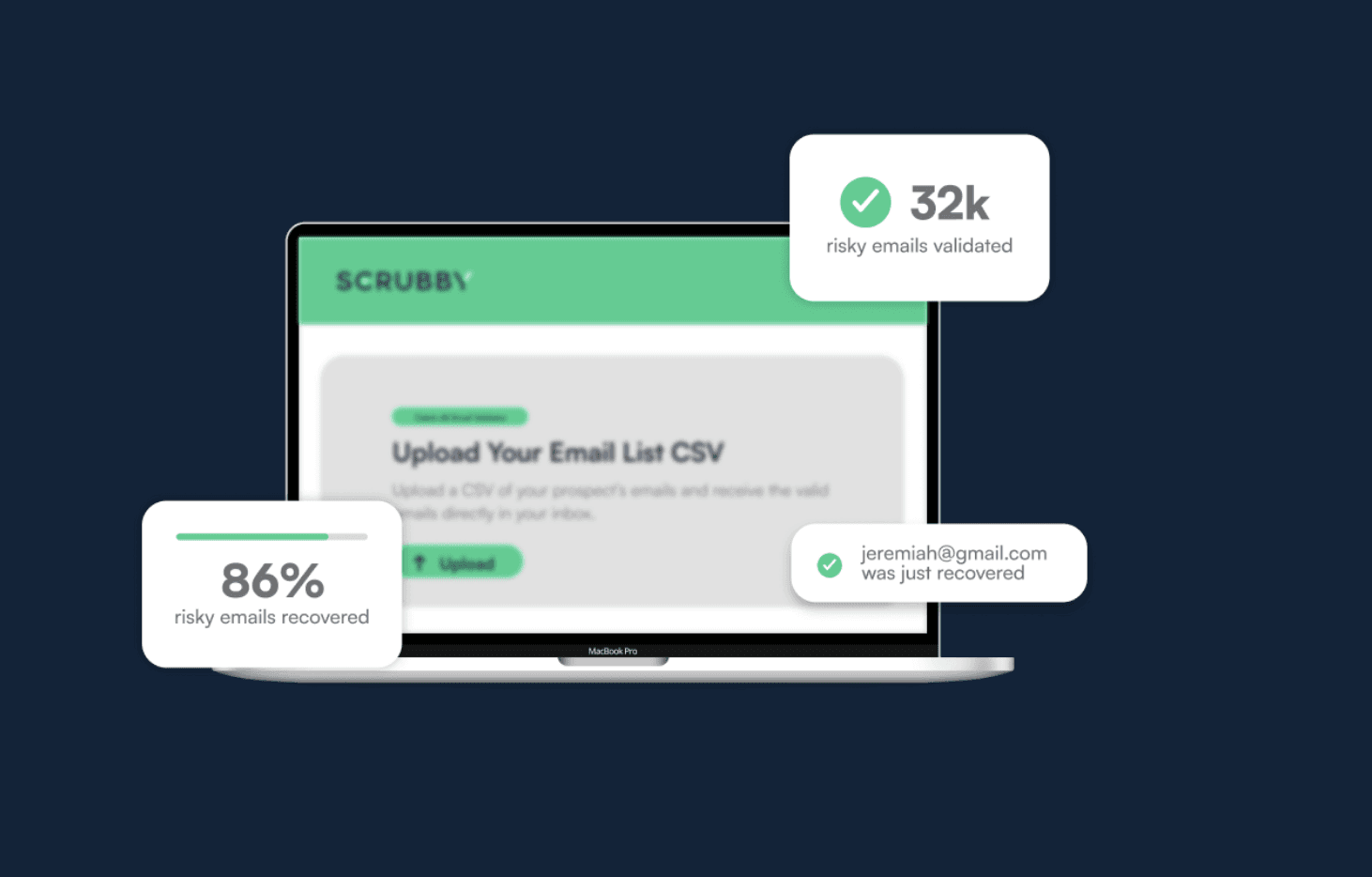 Companies using Scrubby
Complements all the SMTP data players
Works well with famous data providers
Experience 2x better response rates and maximize ROI
Scrubby complements ALL SMTP-based email tools such as MillionVerifier, ZeroBounce and NeverBounce. By validating email addresses in your list, Scrubby ensures your messages hit the right inbox every time. Enjoy better engagement, response rates, and ROI.
Try it free 7 days
Harness the power of risky or catch-all email validation
No more stale data. With Scrubby, enjoy the results of your full email list. Stay ahead of your competitors – accurate list delivers more successful campaigns.
Try it free (100 emails)
Helping companies of all sizes scale and drive more revenue
Email validation for Enterprises
We offer scalable and flexible plans to support all your custom needs as an enterprise business. We've helped several enterprise clients ranging from Oracle to IBM to maximise their business results.
Learn more
Email validation for Agencies
Whether you're looking to accelerate lead gen for your clients or run campaigns more efficiently, we offer custom agency solutions to fit your unique needs.
Learn more
All your email campaign needs in one place
From validating addresses to discovering hidden opportunities, protecting your domain, and optimizing your lists, we've got you covered.
How it works
1. Submit your catch-all or risky email list
After building your lead list, you can submit the file into our platform to start the process using the only tool that can validate risky emails.
2. We scrub your catch-all lead list
Scrubby sends actual blank emails at scale to your recipients list to validate your list of email addresses. 
3. Receive back your lead list in 48-72 hours
Our email list validation service waits 48-72 hours before giving you your lead list back as some emails can bounce up to 2 days after sending. 
Have a look at how you can use Scrubby
Optimize your campaign efficiency with Scrubby, beginning with an offer of 100 complimentary credits.
Try it free (100 emails)
Scrubby complements your existing tech stack seamlessly
Scrubby complements, not replaces, your existing tech stack. Traditional tools like Apollo or ZoomInfo perform basic validation of emails, sorting them into invalid and valid categories. Scrubby offers an additional layer of verification for your "risky" emails that existing tools can't classify effectively for 2X more effective campaigns.
View all integrations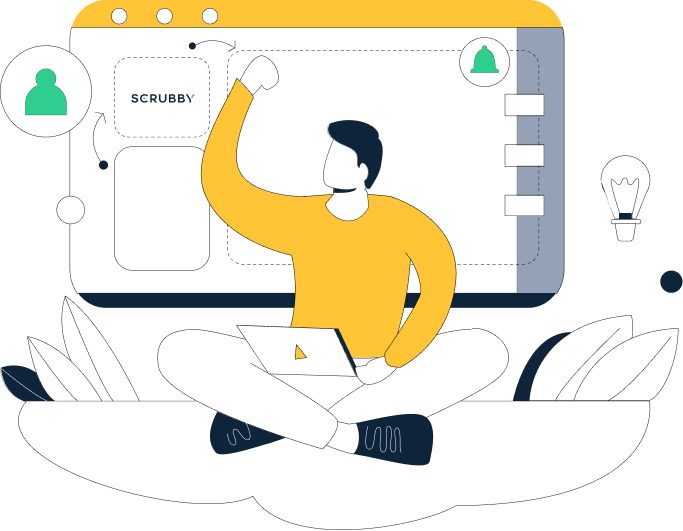 Unlock our top email validation insights