Image source: Capterra
Mailgun, a popular transactional, API-based email delivery service, offers numerous advanced features preferred by experienced users. However, it may not be the most cost-effective email application available.
Despite having a forever-free plan in the past, Mailgun discontinued it a few years ago. Additionally, some users find its complex features challenging to navigate, leading them to explore alternative options.
In this post, we will assess the top five Mailgun alternatives for email delivery. We will establish specific criteria for all these applications to simplify the process. We will also examine each tool individually, explaining why we consider them excellent alternatives.
Our criteria for choosing the best Mailgun alternatives
Image source: Freepik
When exploring Mailgun alternatives, we consider several key factors to ensure you find the best fit for your email delivery needs.
Features and functionality: We assess whether they provide robust email delivery capabilities, including reliable SMTP services, dedicated IP addresses, email automation, bulk email sending, sender reputation management, tracking and analytics, email templates, and more.
User-friendliness: We evaluate how intuitive and user-friendly each alternative's interface is, ensuring it's easy to navigate and set up.
Customer support: We evaluate the quality of customer support by considering factors such as the speed of response, the availability of communication channels (such as live chat, email, or phone support), and the overall effectiveness and expertise of the support team.
Pricing and value: We carefully analyze pricing plans and packages, comparing them based on the features and resources included. We also assess the scalability options and any additional costs for exceeding usage limits.
Integration with third-party tools: We evaluate the compatibility and ease of integration between each alternative and popular third-party tools, such as CRMs, marketing automation platforms, e-commerce systems, and more.
Current user reviews: By considering user reviews, we gain valuable insights into the strengths and drawbacks of the Mailgun alternatives. We analyze reliability, deliverability rates, overall satisfaction, and any common issues reported.
Using these detailed criteria, we aim to help you choose the Mailgun alternative that best fits your needs and objectives.
The best Mailgun alternatives in 2023
If you're considering a switch from Mailgun, here are five alternatives that are likely to be a positive move in the right direction.
1. Scrubby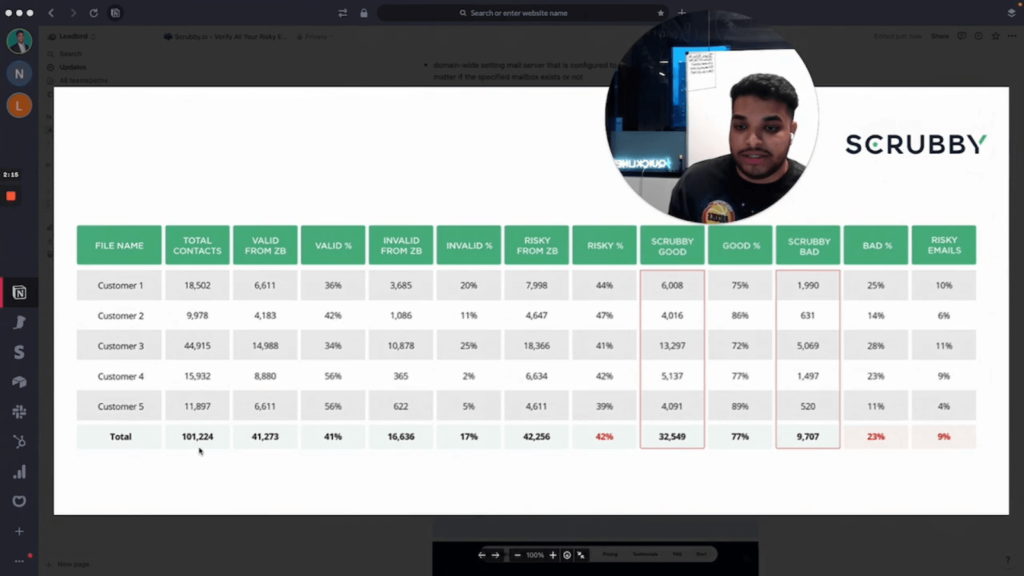 Scrubby is an email verification software for catch-all, accept-all, or risky emails. You can assess the status of an email address and determine if it is active or invalid.
This valuable feature lets you keep your email lists clean, resulting in lower bounce rates and a positive sender reputation.
While other SMTP-based email validation solutions may struggle to categorize these types of emails accurately, Scrubby provides precise and reliable verification, especially for large-scale verification needs.
It offers an impressive accuracy rate of 98.7%, ensuring you can trust its results. With Scrubby, you can confidently verify those hard-to-categorize emails and ensure the integrity of your email lists.
Register today and get 100 free credits.
User rating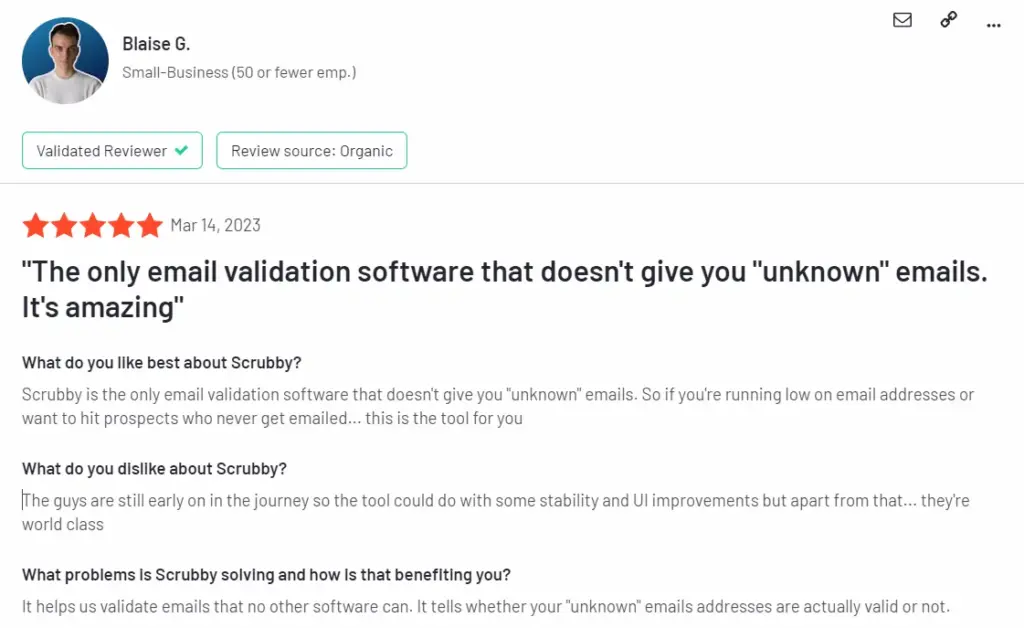 Scrubby scores 5 out of 5 stars on G2.
Main features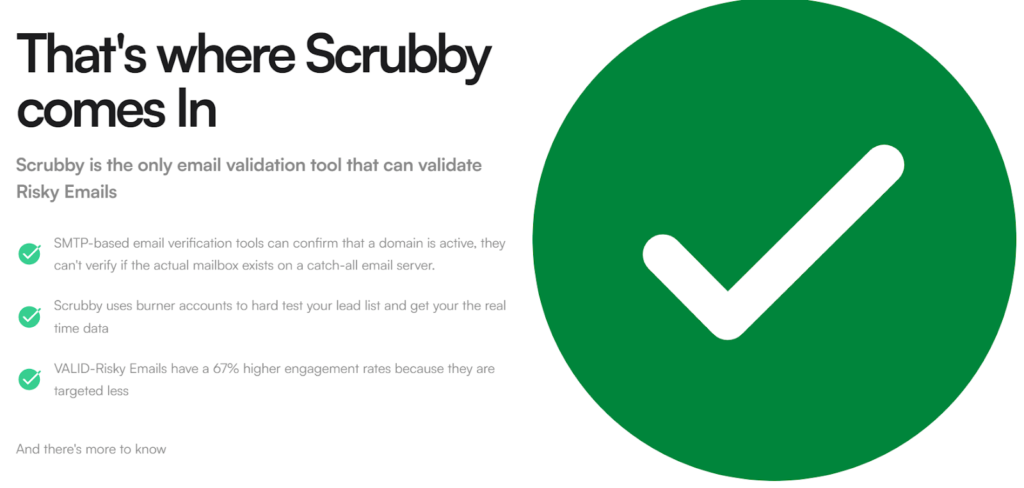 To begin validating your email list, you can use an alternative solution to conduct the initial assessment.
Once you know which email addresses are catch-all, you can import your recipient list into Scrubby. It will allow you to send emails using burner accounts to check the validity of these email addresses.
After sending the emails, it's crucial to wait 24-72 hours to see if any emails get bounced back.
Once Scrubby finishes its analysis, you'll receive a detailed report containing the verification status of all the email addresses on your catch-all list.
By following this thorough process, you can ensure that your email lists are exceptionally accurate and dependable.
What makes this tool unique
Scrubby's advanced technology quickly verifies large volumes of email addresses with superior accuracy and real-time status updates.
Our service detects high bounce rates and eliminates disposable email addresses, saving you time and money.
Scrubby helps you build a reliable email list that delivers results.
Create your account and get 100 free credits.
Integrations
You can connect Scrubby with Outreach, HubSpot, Salesloft, and thousands of apps through Zapier.
Customer support
If you have any concerns, you can contact our customer support team via email.
Pricing
Try our email verification service for free with a 7-day trial and 100 credits. Upgrade to the Growth plan for 2,500 credits at only $97 monthly. Unused credits carry over each month.
You can also purchase additional credits if necessary:
1,000 credits for $40
5,000 credits for $175
50,000 credits for $1,625
100,000 credits for $3,000
500,000 credits for $12,500
1,000,000 credits for $20,000
10,000,000 credits for $150,000
Register today and get 100 free credits!
Pros
Specializes in email verification
The only solution that can validate risky emails
Offers bulk email verification
Real-time API access
Integration with popular tools
User-friendly interface
All-in-one pricing package
Great customer support
Cons
Pricier than other options that use SMTP for validation
It takes 2-3 days to receive the final validations
2. Postmark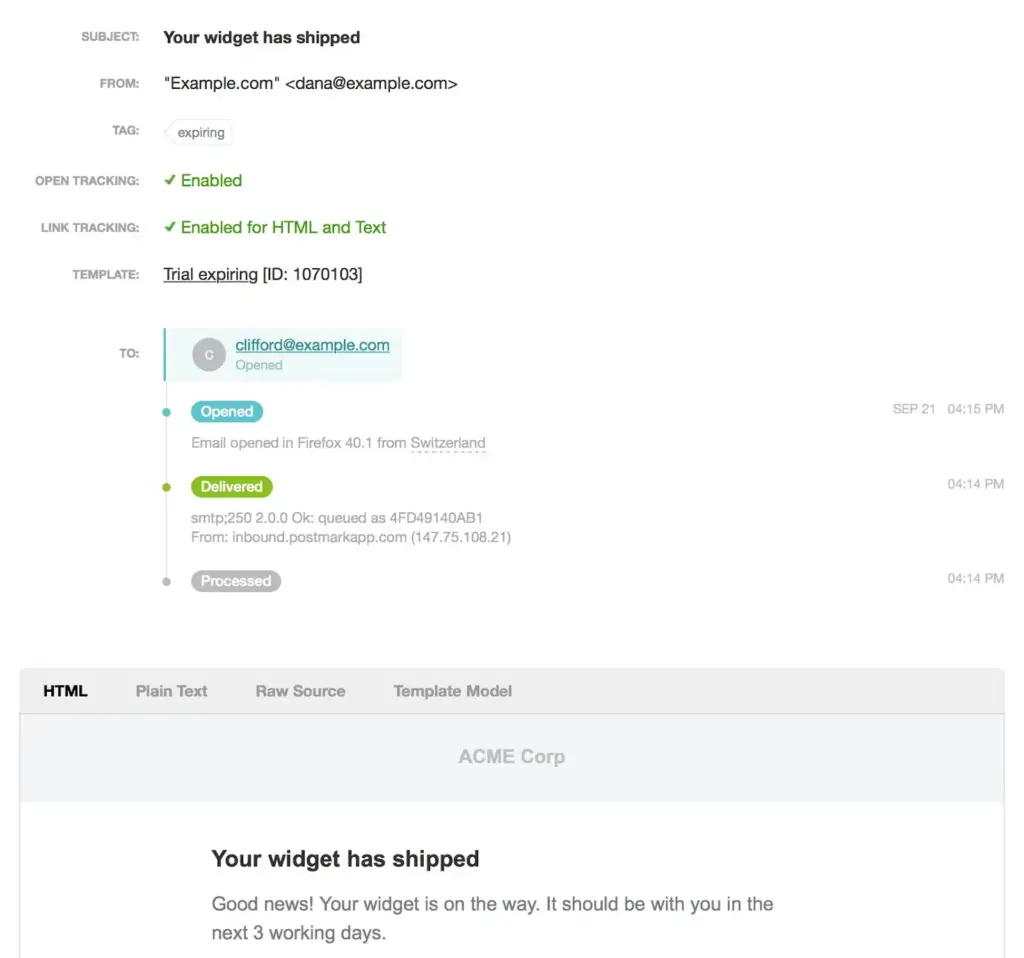 Image source: Capterra
Postmark is an SMTP relay tool that provides fast and secure email delivery at scale. Its extensive integrations, API support, and convenient email template builder offer robust functionality.
However, users without technical expertise may find it challenging to leverage Postmark's potential completely.
User rating
Postmark scores 4.6 out of 5 stars on G2.
Main features
Postmark ensures fast email delivery, providing detailed information and insights on its status page.
You can access valuable data on the bounce, open, and click-through rates, offering insights into your campaign's effectiveness. However, Postmark retains emails for only up to 45 days.
While it offers responsive email templates for password resets and similar purposes, maximizing their potential requires HTML knowledge. Additionally, Postmark cannot verify addresses, which is crucial for any email delivery platform.
What makes this tool unique
Postmark stands out with its emphasis on speed and detailed insights for Gmail, Apple, AOL, Yahoo, and Hotmail. This unique feature allows you to pinpoint issues and save valuable troubleshooting time compared to other email-sending services.
Integrations
The Postmark integration list includes support for several popular apps, and you can expand its features using Zapier and email API.
Customer support
Postmark has a strong record of helping its customers through tickets, live chat and support center.
Pricing
You can test Postmark for free, with 100 credits available.
The price for paid plans increases as your list grows, ranging from $15.00 for up to 10,000 emails/month to $1,009 for up to 1,500,000 emails/month.
They also deliver a custom quote to fit your needs and provide optional add-ons from $5/month to $50/month.
Pros
Good email deliverability features
A good amount of integrations
Scalable, pay-as-you-go pricing
Cons
No risky email verification options
3. Mailjet
Image source: Capterra
If you want to design and execute email marketing campaigns, Mailjet might be a good option. It provides many simple-to-use features, particularly regarding creativity.
However, it's important to note that its verification and collaboration components are only available in the more expensive plans, including premium customer support.
User rating
Mailjet scores 3.9 out of 5 stars on G2.
Main features
Mailjet can be your go-to email marketing solution, allowing you to design campaigns within the app and collaborate with your team. While the interface is functional, it can become cluttered, causing a decrease in efficiency.
Several tools are available for email deliverability and verification, which is excellent. If you plan to use it as your primary emailing application, you can also count on personalization, segmentation, automation, contact management and A/B testing feature.
What makes this tool unique
If you're looking for a single app that can handle the design of your campaign and make sure your marketing and transactional emails get delivered to the right place, Mailjet is a good option. It may not have advanced features, but it does the job.
Integrations
Mailjet offers many integrations, including all the popular tools. In addition, you can connect it to any other app using API and Zapier.
Customer support
Mailjet's premium customer support is only available for their more expensive plans. Opting for a 50K+ plan lets you receive priority support via chat and phone, while 24/7 support is exclusive to customers with custom plans.
Pricing
Here are Mailjet's monthly plans:
Free plan includes 6,000 emails/month
Essential plan includes 15,000 emails/month and starts at $15/month
Premium plan includes 15,000 emails/month and starts at $25/month
For custom pricing, you need to contact the sales team
Pros
Good design options
Email verification and deliverability
A generous free plan
Cons
Priority support only reserved for more expensive paid plans
The pricing increases as your list grows
4. Mandrill (Mailchimp transactional email)
Image source: G2
Mailchimp offers a transactional email platform called Mandrill. Switching to Mandrill is easy if you're already a Mailchimp user and need transactional emails.
However, the interface may not be very user-friendly, and the pricing scheme can be complicated, making it difficult to determine costs.
User rating
Mandrill scores 4.2 out of 5 stars on G2.
Main features
Mandrill, an extension of Mailchimp, offers seamless integration for existing Mailchimp users. However, if you're not already using Mailchimp, better transactional email solutions are available.
The downside is Mandrill's user interface, which needs to be more intuitive. Making basic adjustments to transactional messages
may require HTML coding, making software with drag-and-drop or toggle options more user-friendly alternatives.
What makes this tool unique
Mandrill is an add-on for Mailchimp that requires a paid subscription. It is a suitable choice for those already familiar with the Mailchimp system.
However, it is worth noting that Mandrill is not a standalone tool, and users must log in to Mailchimp to access it. This aspect may be inconvenient for some users.
Integrations
Mandrill is compatible with all apps with Mailchimp, making it a helpful add-on. Some examples include Shopify, WordPress and Zendesk.
Customer support
If you have any questions, you can visit the help center or contact support by phone.
Pricing
Mailchimp has a quite complicated pricing structure for Mandrill, consisting of blocks:
1-20 blocks with 1-500k emails per month cost $20/block
21-40 blocks with 500k-1M emails per month cost $18/block
41-80 blocks with 1M-2M emails per month cost $16/block
81-120 blocks with 2M-3M emails per month cost $14/block
121 to 160 blocks with 3M-4M emails per month cost $12/block
161+ blocks with 4M+ emails per month cost $10/block
Pros:
A part of the Mailchimp ecosystem
A huge amount of integrations
A good service track record
Cons:
Complicated pricing
Not ideal if you are not a Mailchimp user
5. Brevo (formerly Sendinblue)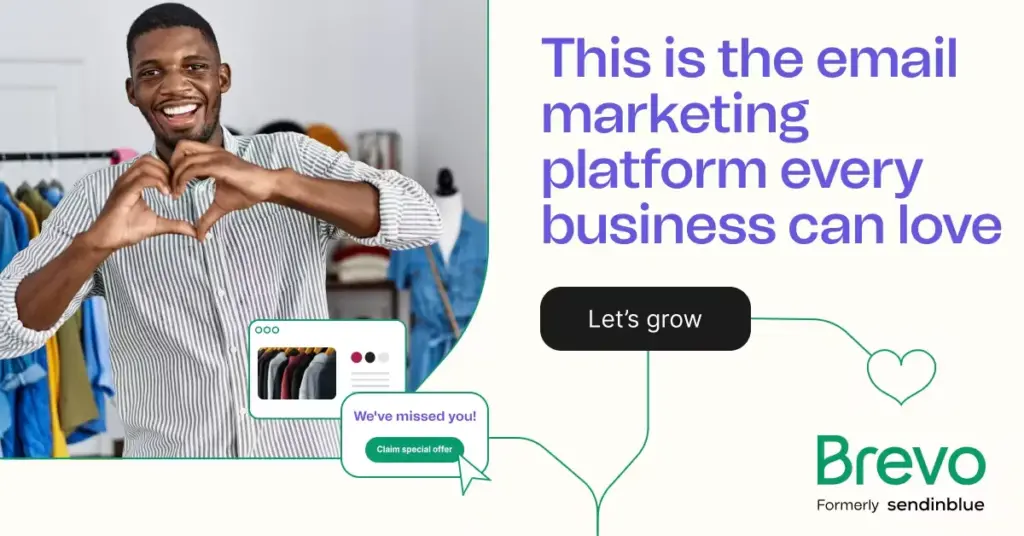 Image source: Capterra
Brevo email marketing software helps with email marketing, sales, and conversations. It has built-in transactional email capabilities and is highly adaptable regarding features and pricing.
It provides useful tools and detailed analytics to run bulk email campaigns. However, it does not have advanced verification features that can reduce your bounce rates.
User rating
Brevo scores 4.5 out of 5 stars on G2.
Main features
Brevo helps you create personalized emails on a large scale and has a high success rate. You can customize your campaign in detail and access advanced analytics to evaluate your results.
However, it doesn't offer an advanced email verification feature to remove invalid email addresses from your list. Although the interface is easy to use, the design layouts may limit your ability to achieve the desired campaign appearance.
What makes this tool unique
With this cloud-based software, you can streamline all your email activities. Its intuitive drag-and-drop editor makes designing campaigns easy. Afterward, you can use its execution and delivery tools. You can also leverage it to send SMS messages and perform other tasks.
Integrations
With Brevo's API, you can seamlessly integrate it into any platform or system you require. It's highly adaptable and supports multiple languages, giving you even more versatility.
Customer support
If you have any issues, you can visit the help center or contact support via email.
Pricing
Brevo provides a free plan with unlimited contacts and three paid plans:
Starter starts at $25/month
Business starts at $65/month
Brevo Plus provides custom prices
You can further customize each plan and define pricing based on monthly email volume.
Pros:
Solid design features
Good API delivery rate
Various tools that enhance its capabilities, including SMS marketing
Cons:
It does not offer an advanced method for verifying high-risk catch-all emails
Mailgun best alternatives: A short overview
Since we reviewed all tools on our list, let's make a short recap.
Tool
Key feature
Pros
Cons
Pricing
Scrubby
Email verification tool for catch-all emails
Scrubby is the only solution that can validate risky emails
Pricier than other SMTP-based validation tools,
it takes 2-3 days to get the final validations
Provides Growth Plan at $97/month with 2,500 validation credits and credit rollover
Postmark
Fast and secure email delivery
Great deliverability, vast integrations, Scalable
No risky email validation
Free plan, costs up to $4,500/mo
Mailjet
Designing and sending your email marketing campaigns
Good design features, identifying risky emails, deliverability features
Priority support lacking
Free plan, costs up to $425/mo
Mandrill
Transactional emails for Mailchimp users
A part of Mailchimp, many integrations, large company behind it
Complex pricing structure, only for Mailchimp users
Free plan, costs more than $1,000/mo
Brevo
Personalize and deliver emails at scale
Good design features, excellent API delivery rate, a suite of tools
There is no way to check risky emails
Free plan, costs up to $550/mo
Mailgun alternatives: Our verdict

If you're searching for Mailgun alternatives, there are a few transactional email service providers to consider, including Postmark, Mailjet, Mandrill, and Brevo. However, we highly suggest trying Scrubby as it distinguishes itself from the rest.
Scrubby provides a valuable feature to verify risky emails without any difficulty. It can help you manage a large volume of email addresses and improve the quality of your lead list. By doing so, you can be confident that your recipients will receive your marketing messages.
Scrubby's verification process is highly reliable and eliminates wasted efforts by validating the existence of email addresses.
With real-time data gathering, Scrubby provides up-to-date information on address statuses. It includes an accuracy assurance mechanism and a high bounce detection rate, enabling you to make informed decisions based on the latest insights.
By identifying and removing invalid or undeliverable email addresses, Scrubby helps you build a dependable and engaged contact list, optimizing the success of your sales and marketing campaigns.
Register today and claim your 100 free credits.
FAQs about Mailgun alternatives
What is marketing automation?
Marketing automation allows you to eliminate repetitive processes from your marketing activities. For example, you can use marketing automation to send welcome emails, follow-ups, abandoned cart notifications, and similar. That will save you much time and increase your conversion chances too.
What is an email delivery service?
Although it is possible to send a small number of emails by hand, high-volume email sending can only be achieved with the help of an email service provider.
Email delivery services are the ideal way for larger companies to send a high volume of transactional emails, ranging from tens of thousands to millions of emails. Without the appropriate infrastructure, this would be an impossible task.